Republicans have become a toxin. Explain to me how you can be protesting "Obama's" (future?) Taxes on Tax Day - TAXES THAT HAVE:

a) Not been raised.
b) Are all based on George Bush's tax plan - the man you fuckers elected.

Are you just plain stupid? Maybe you are just ignorant?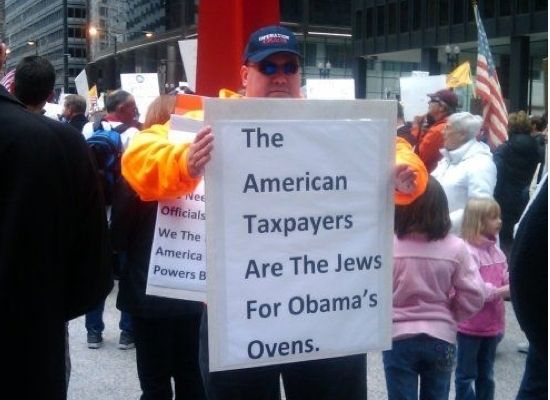 Ah. Perhaps both.

Your entire existence oozes stupidity. Generally I save my rants for politicians, since they are really the ones ruining the country, but this has to be some new level of stupid. Where were your protests when your own dumbass president was creating these taxes? Where were your protests when he killed other Americans in Iraq?

Go. The Fuck. Away. I'm serious. All 250,000+ of you, and anyone that wishes they had protested. This is seriously the dumbest thing you could ever protest, and the types of "signs" and shouts that you idiots were displaying only serves to exacerbate your stupidity. You're all a tremendous joke. The reason we are elitist is because we may, in fact, be better than you.